'Gangsa', A Musical Instrument to my Soul
'Gangsa', A Musical Instrument to my Soul
Blogpost by Donna Ravn Bulay Jessen
Growing up in the mountains of Northern Luzon, I often hear the sound of gongs. Each time I hear that beautiful sound of music, my heart beats with excitement and the desire to stamp my feet, spread my hands and move and dance with the music, brings that strong cultural sense of the tribe I proudly belong – the Igorot. A fun fact, ''in the Cordillera, if you hear the sound of gongs and you see smoke rising in the mountains, it is a sign of invitation to weddings, thanksgivings, and other festivities." Otherwise, in some places, the smoke and the sound of gongs can be a sign of mourning or sickness during which locals gather to join the ritual to show respect and support during this difficult time.
A set of 'gangsa' or Cordilleran gongs is comprised of 6 pieces or more and each piece is made of bronze or brass. Each gong is beaten in different tunes by the gong players or musicians which of course varies depending on their regional or local cultural preferences of their native origins. In one of the rituals I have attended when I was a child, I was curious about how much a set of 'gangsa' would cost, one of the elders then responded, ''it costs a carabao'', or to put it simply, it costs a fortune. In the past, it is mainly the 'kadangyans, and the ap-apo' (the rich, and the well-respected elders) possess a set of this instrument, for reasons that these gongs are expensive but mainly regarded as sacred instruments. Nowadays, several Indigenous Peoples' groups and individuals, universities within and outside the Cordillera Region own sets of gongs. In the most popular festival in Baguio City known as 'Panagbenga' or 'Flower Festival,' you will often see groups of locals gathering in celebration of this abundant colours of different flowers. In events such as this, there will always be gongs played by the natives.
There can be found sets of gongs displayed in several museums such as the Cultural Center of the Philippines under the Collection of Philippine Musical Instruments, National Museum of Ethnology in Osaka Japan labeled as 'Gangsa' and the Kalinga People that was collected in 2008, and also in the museums within the Cordillera.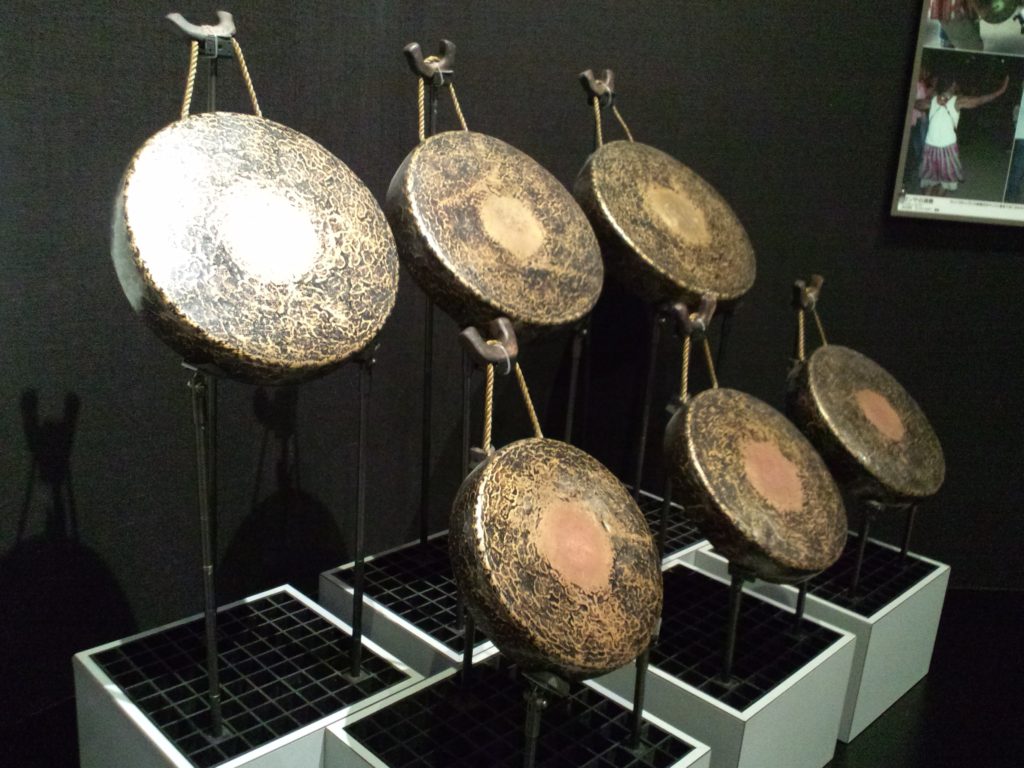 The Cordilleran 'Gangsa' that are displayed in this museum depicts our ancient traditions, practices, and mainly our cultural music that represents the sound of our heritage. A visit to these museums is to engage yourself in a cultural encounter of the native Igorots and their music.
Back in the days, I was a cultural performer myself. Along with my fellow Igorots, we have showcased our culture through our music, chanting, and dances. In each and every performance, we danced with the different beat of the gongs. Each beat is distinct from each other of which the collection of sound it produces vary depending on the province of origin. The six provinces of Cordillera, namely Benguet, Ifugao, Mountain Province, Apayao, Abra and Kalinga are unique from each other. We can be distinguished from our different traditional attires, dance steps, dialects and several others. In spite of our differences and uniqueness, we are one in spirit as we dance in harmony when the men start to beat the gongs.
As I look back, it creates a rosy retrospection that we were once a living museum of our very own culture through the theatrical performances of our music and dances.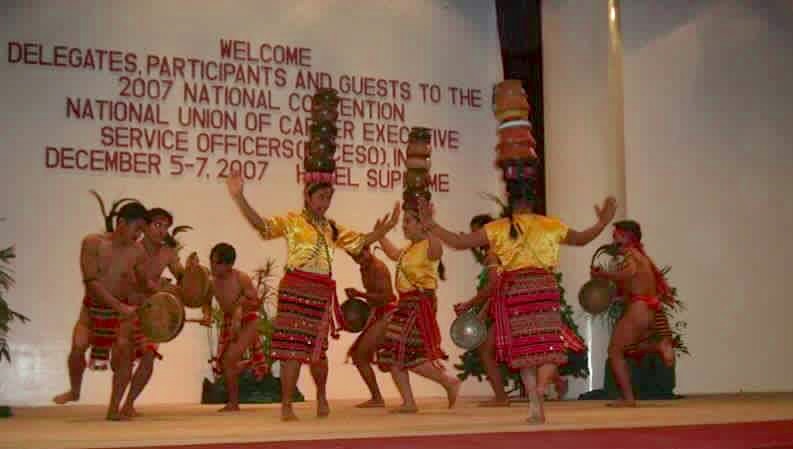 You are very much welcome to click the link below to listen to the Igorot sound. And by listening, one can experience or perhaps understand the essence of the sound itself.
The Igorot Sound Retrieved from https://www.youtube.com/watch?v=eTaAH9PjP2k